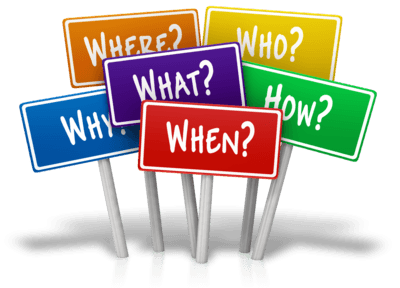 Merlin's timeshare marketing module: ready for today's marketing
Merlin's timeshare marketing module is feature-rich, robust and highly interactive making it the ideal partner for today's vacation ownership marketer.
As timeshare marketing activity changes from being OPC-focused to digital platforms, we asked Merlin's chief architect, Mike Pnematicatos, if Merlin Software for Enterprise has what it takes to support timeshare marketers.
1.    Tell us in a few lines what the Merlin timeshare marketing module is all about:
Many people think marketing is all about lead generation and sales.
That's the end result you are hoping to achieve. Marketing is all about communicating.
While the medium of delivering the message may have changed, what hasn't changed is the fact that you are still communicating.
Merlin's timeshare marketing module allows you to create every marketing activity that you undertake and to track the responses that you receive to these activities.  In the end it tells you what is working and what isn't.
2.    What are the top three significant advantages you offer versus competitors?
a.    We're in the cloud, available 365/24/7 and all you need is an internet connection.
b.    We have functionality that no competitor has and it's all in one software application.  We sometimes look at specialised marketing software and say to ourselves:  "Merlin does that".  And then we say:  "And it also has all the other cool stuff our clients need all integrated into one single software application."
c.    We've been in this business and know what our clients need.  We don't just develop software.  We've been involved for too many years developing, marketing, selling and managing timeshare properties.  We understand the industry.
3.    Timeshare marketing is changing to digital solutions – can Merlin support this?
Yes we can.  Mostly, we can integrate everything with your web site.  From registration pages with auto email responses (for marketing) to owners gaining access to their own information, making payments and bookings online directly into Merlin.
And while the owner interactive stuff doesn't sound like marketing, actually it is the most important thing when marketing to be able to tell prospects what YOUR timeshare can do that your competitors can't.
4.    How can users further leverage Merlin's technology?
There are so many ways.  We recently implemented integration between Merlin and a telephone auto-dialler system. The auto-dialler is pre-loaded with numbers to dial and, as each number is dialed and pushed to the call centre agent, this pops up in the Merlin Agent Desk Top application giving all the information about the lead being called.
It also allows for updating contact details, selling mini-vacs and booking tours, collecting immediate payment via credit card and sending confirmations to the clients.
5.    How can Merlin Software help resorts meet their objectives?
Resorts today have some major priorities:
i.    How to collect and deal with delinquent owners;
ii.    How to sell or rent out delinquent or repossessed inventory; and
iii.    How to reduce costs by allowing Owners to service themselves as much as possible and to do this online on the resort's web site
In all of the above Merlin has the features to resolve these priorities
6.    Does the Merlin customer support and project management team understand timeshare marketing?
We've been in this business.  We understand timeshare marketing.  But more importantly, we understand modern marketing methods.  That's the difference we bring to the table.
7.    How long have you been providing this solution?
Merlin in its current form has been providing its timeshare marketing solution since the early 2000's.  Our full timeshare was launched in 2006.  But we've been in timeshare since the very early 1980's
8.    What do you think the future of timeshare marketing is?
It depends on where you are in the world.
New markets will focus on introducing the concept to those who have perhaps not heard about timeshare before.  These markets are becoming fewer and fewer.
Timeshare marketers may find that old tricks still work in uneducated markets.  But it doesn't take long to realize that in order to win and stay winning you have to place the consumer first and provide them with the information that they need to make an informed purchase decision.
In some traditional markets the focus has shifted away from selling timeshare as the primary focus and rather doing rentals with timeshare sales as an option when rental guests come to stay
9.    Is 24-hour support available?
Almost.  It depends on where you are in the world, but we have perhaps 18 of the 24-hour time zones covered.
10.    Merlin marketing is an integral part of Merlin Software for Enterprise – what do you think users should be using from the module that they are currently not? (What's the best feature that nobody uses?)
Oh boy.  That's a tough one.  There is so much.
I could talk about the Call Centre Agent Desktop or the data mining communication delivery engines with cascade marketing that integrates emails with mail shots and telephone calls based on how leads respond or do not respond and it's all automated after it is set up.
Then there is the Tour Management module with features too many to mention including gifting, vouchers and premiums.
But I'm going to go with the CRM Case Tracking Module.
It allows you to record the details of every compliment and complain you receive and to track these through to resolution.  It includes escalation options as well as automated emails with attachments.
Not many of our clients use this so maybe they don't get customer complaints, but if they did then this section of the Marketing module would aid them immensely.