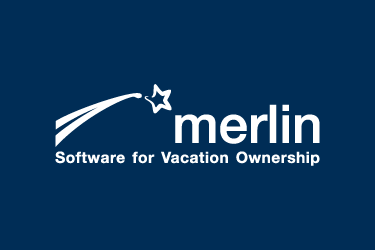 Key points to consider when choosing timeshare software
When deciding which software to use to run your business or indeed when analysing your current software to audit its suitability, you need to consider the following:
Core Features
Timeshare Software should cover four core areas or modules:
Marketing module
Your timeshare software should have a marketing module that allows you to:
build a database of leads and clients
record all of your marketing activities
track responses to marketing activities
determine response rates, cost per lead and cost per sale
profile clients
track sales
It should also allow you to mine your database and build complex cascade marketing campaigns that allow you to continue to market by:
direct mail
email
telephone
Sales module
The sales module should cater for all types of timeshare including:
fixed weeks
floating weeks
points
multi destination clubs
packs and trial membership or entry level products
It should allow you to:
build your inventory of products to sell
maintain control over unsold inventory
record new sales as well as changes of ownership when existing owners sell to new owners
It should interface directly with the other modules so that you can:
identify the marketing campaign that induced your new client to purchase
have the sale reflect in the appropriate ledger inthe accounting module
calculate commission on the sale and credit this commission to the relevant sales agents' accounts in the appropriate ledger
have the ownership updated so that the new owner is billed for the maintenance fees at the appropriate time
link the new owner to the front office module so that their reservations are made for the periods when they can occupy
Front office module
The front office module should deal with all aspects of:
reservations
front desk check in and out
housekeeping
room maintenance
It should allow you to:
keep track of the reservations of all fixed, floating, multi destination and points owners
provide reservations for packs, trial owners and entry level members
manage rental pool and exchange inventory
check owners in and out at the front desk
interface with housekeeping to keep track of room cleaning and maintenance
Back office module
The back office module should:
handle multiple companies and allow you to keep separate accounting records for of each of them
include a fully functional accounting package that integrates with all other modules or allows you to easily export data to control accounts in your stand alone accounting software
cater for multiple currencies
record sales and track sales debtors as well as internally financed debtors
bill owners for their maintenance fees when these are due and track collections
Reporting
Everyone wants a different report and while most software vendors provide a set of standard reports, you will probably want something that nobody else wants and that is not in the standard set of reports.  Waiting for the software vendor to provide you with the new report you want can be frustrating and even costly.
Your software should allow you to create all the reports you need yourself by exporting to you the data that you need.  From there you can use your favourite reporting tool to create your own reports.
Web interface
When the Internet started web pages simply provided words and pictures embedded in the page.
Since then websites have become data driven with most content now being served from a database.
In addition most web sites are also capable of allowing users to transact on them as well.
The Internet is everywhere and you will be left behind if you are not able to give controlled access to your data to staff and clients alike.  Being able to transact on your web site is almost a must.
For staff:
this will allow them to access your data and to work from home or a hotel room on the other side of the world if necessary
it will also allow your remote resorts and head office to work in real time on the same data
For clients:
clients should be able to access their own personal data that you want them to have access to using their own log in name and password
update the fields that you give them rights to
transact in real time by seeking availability, making reservations, etc
Support
Support and training are essential when introducing new software.  Sadly, while it would be great to "Keep It Simple" the reality is that most software caters for the diverse and complex needs of many clients and you will need ot be guided and trained to use the new software you have installed.
Make sure that the software vendor knows and understands how timeshare works and that they can provide you with intelligent support rather than pure technical support.
General
All modules of your timeshare software should integrate with all other modules using a normalised database that will allow you to have features such as:
contact management
marketing automation, management and implementation
sales force automation
office automation
full CRM functionality
Finally, your new software should understand the way that you do business and not force you into inefficient processes that do not make sense.  Software has to be flexible.