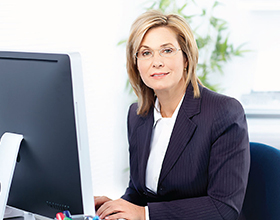 Live chat service launched by Merlin Software
Merlin Software for Vacation Ownership has announced the introduction of a live chat, in-application messaging service providing clients with instant access to the Merlin support team exactly when and where they need it.
The messaging app allows the Merlin team to monitor and chat with clients using Merlin software, providing assistance when required and improving the overall customer experience – and is Merlin Software's response to customer support trends.
The site wide installation comes after trialling tests in 2015, which indicated that Merlin's clients valued this form of live help facility. The team found that clients enjoyed the immediate interaction and the speed in which questions could be answered and issues solved.
Merlin's chief architect and CEO, Mike Pnematicatos, added: "In 2015, we shifted our focus concentrating on our mission and core values, while still developing some amazing technology.
"This meant ensuring we delivered an exceptional experience to each client when interacting with us. Survey results show that we are making considerable progress with this and I believe this new live messaging service will improve this even more. Live chat isn't just a nice alternative to traditional options – it's preferred."
The live chat plus screen sharing functionality within Merlin allows clients to instantly open a chat communication while using the software and request live assistance from our support team.
Should the need exist, an immediate screen sharing session can also be initiated allowing the support team to view the client's screen, while having simultaneous voice communication.
It is believed this will save clients time and eliminates frustration by providing instant solutions to their questions.
A recent survey has shown a 73% customer satisfaction rating coming from live chat services, edging out email and phone support (61% and 44% respectively). Nearly 80% of customers say they prefer live chat because of the immediacy it provides.
Moreover, live chat is great for saving time. In fact, statistics show that most problems get resolved in 42 seconds – meaning that Merlin support can help more customer get the answers they need in the manner they want.
About Merlin Software and the live chat facility
Merlin Software for Vacation Ownership provides a complete and fully integrated software solution for today's vacation ownership business from single site resorts to complex multi-site, mixed-use developments.
Developed as state of the art business application software, Merlin is the only software available to the industry that is 100 per cent cloud-based and served over the Internet on demand. Users access their Merlin accounts securely via a web browser anywhere with an Internet connection.
Functionality includes the Merlin marketing, sales, front office, property management and back office modules, stand alone exchange facility and website integration. This form of software as a service (SaaS) helps businesses become more efficient and productive and makes bringing new products and services to market faster and easier.
The technology platform for Merlin consists of a Microsoft SQL Server database back end with the front end built using Active Server Pages (Browser Front End).
The live chat facility is provided by Tawk.to.  The service will initially be available from 7am – 3pm GMT with these hours being extended over the coming weeks.
There is no additional cost for this service, which will complement Merlin's current support process of logging support requests, email and Skype.
To access the live chat, users just click on the parrot "chat" icon to the right on the Go Button available on every page in Merlin.