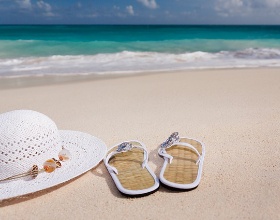 Merlin Software for Vacation Clubs
Choosing the right software for timeshare and fractional vacation clubs can be critical to its ongoing success.
From knowing which marketing programmes are working to tracking your inventory and ownerships, the correct business software will support and enhance all your resort's activities.
And in today's on-line world, it is essential your software is truly internet-based. Your business can enjoy the flexibility and cost savings of cloud computing technology while your clients can transact with you at every stage directly through your website in real time.
Merlin for Enterprise Resorts has been developed for all types of vacation service provider including non-ownership/membership-based products, marketing, telemarketing, rental management and even exchange.
It is a single software solution for today's vacation clubs including marketing, sales, inventory management, accounting, and exchange. It can also open up a whole new world of business opportunity.
Trade your inventory with resorts and businesses securely online and in real time
Display the inventory you have available for rentals, exchanges, sales, re-sales and lead generation
View the availability of other resorts and businesses and transact with them directly
Fix the prices that you want for your inventory and advertise this online
Offer new "exchange" or rental services to members that YOU manage
Generate income from your inventory and transact with other like-minded businesses
Increase the number of businesses that you work with
Reduce your reliance on third party organisations
Use this software independently from all other Merlin Software functionality
Enjoy all this with no sign-up fees or inventory demands
And much more…