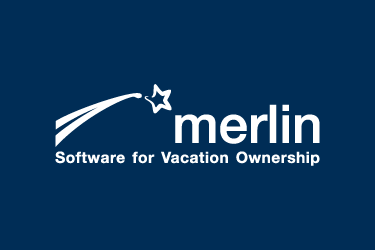 The importance of technology
The figures released recently by Facebook, Instagram and the like have been eye-opening to say the least. This week, Merlin's Mike Ashton shared his views on the importance of technology in our own industry to the team at TATOC's Sharetime magazine, so I thought I'd share them here as well.

News that the computer giant Facebook reached the staggering figure of ONE BILLION people – one in seven of the world's population – logging in on one day must make all of us involved in sales take a long, hard look at our future.
The vital importance of modern technology to the whole operation of a timeshare resort cannot be overstated. From sales and marketing through to management, collections, personnel and accounting today's technology must lead the way.
Throughout the whole sales process resort sales and operations need to be directed towards a new, more savvy prospect. In all probability the potential purchaser knows his way around his computer and its powers.
So marketing has to be based on the strategy that targets areas on the web where your chosen prospect is either living or visiting. It has to engage and communicate with them from the start – and keep them ready to receive more.
Brand management has never before been so important and technology is the tool to make it all happen. Sales and marketing today is all about clients and how you present to them. It is no longer any use to make lengthy face-to-face presentations.
Sales staff need to have technological support through specific computer software which enables them to meet the demands of a more sophisticated audience. The sales centre needs to invest in programmes and services that excite, inform and create demand.
Multi-media interactive computer software generates greater interest than a simple slide show. And then there is the long-distance opportunity to use technology to contact visitors who didn't buy, were referrals or 'interested' contacts.
The price of selling today is having as much technology at your fingertips as your prospect uses: the new generation of timeshare buyers knows how to find about nearly everything himself. A resort which ignores this fact will have a hard time.
Finally, your operational software for reservations, collections and maintenance fee billing needs to be robust and easy to use. No more spreadsheets or using multiple systems collected over the years.
They need to be live in real time and link with your website allowing members to service themselves, buy pre-arrival packages and print confirmations. Customers should be able to book and pay in real time and, of course, pay their fees on-line, too.
I admit this is my view, but technology is used more and more throughout our lives and if ever proof of this was needed Facebook's ONE BILLION contacts in a day provides it.
---
Mike Pnematicatos is CEO and chief architect at Merlin Software for Vacation Ownership. He has over 30 years' experience in the timeshare, fractional and vacation ownership industries as a resort developer, creator of fractional and points-based products and, since 2000, as the head of development at Merlin Software – which he's designed specifically for the timeshare industry.
Mike is based at Merlin's head office in Cape Town, South Africa. As well as a passion for developing the latest cloud-based technology and providing a superb customer experience, Mike's passions include aquaponics, Nespresso coffee and fat Cuban cigars. His motto is: Life's too short for weak coffee and cheap cigars.