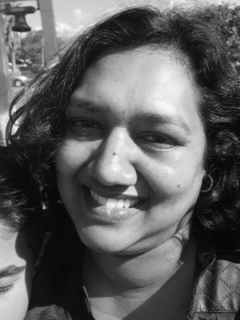 Merlin appoints new customer support manager
Merlin Software for Vacation Ownership, the leading provider of cloud-based enterprise software for the timeshare and fractional industry, has announced the appointment of Lyanne Naiker as customer support manager.
Based in the company's Cape Town Office, Lyanne will be responsible for managing the support department and will oversee the implementation of two important new initiatives.
The first is Merlin Software's "It's all about you" customer experience program.  This aims to ensure that at every level within the company, customers receive celebrity-style support and have a positive customer experience.
The other will be to oversee the training and integration of Merlin's core values among all staff members including programmers and administration staff.
"Many tech companies say they are fanatical about support but we want to go further than that. Not only do we want to offer celebrity-style support, we need to consider every aspect of the customer experience – both before and when they become our clients," Naiker explained.
Merlin Software has recently introduced new staff support guidelines that will increase the speed that support logs are completed.
"Any logs that are not completed within our new timeframe will be escalated to our top management team to ensure our customers get the very best – or should I say – celebrity support," added Naiker.
Said Mike Pnematicatos, Merlin's chief architect: "While we are passionate about innovation and developing new creative ideas that will change the way our customers work, we realize that it is equally important to ensure that they have a positive experience when using our software or seeking assistance and support.
"Historically our focus has been on our technology but we are shifting this focus and making a companywide commitment to ensuring that no client should ever find himself or herself lost, confused and alone with our software.  The appointment of Lyanne Naiker as customer support manager establishes the foundation for this initiative."
Naiker brings with her over 20 years' experience in professional customer support in the telecoms and payment solutions arena. Over this time she displayed an unwavering commitment to customer service, building productive relationships and resolving complex issues.
In today's customer-service-oriented society, timely, friendly and proactive service is sought to enhance future business growth.
Merlin Software provides a complete and fully integrated software solution for today's vacation ownership business from single site resorts to complex multi-site, mixed-use developments.
Developed as state of the art business application software, Merlin is the only software available to the industry that is 100 per cent cloud-based and served over the Internet on demand. Users access their Merlin accounts securely via a web browser anywhere with an Internet connection.
Functionality includes the Merlin marketing, sales, front office, property management and back office modules, stand alone exchange facility and website integration. This form of software as a service (SaaS) helps businesses become more efficient and productive and makes bringing new products and services to market faster and easier.
The technology platform for Merlin consists of a Microsoft SQL Server database back end with the front end built using Active Server Pages (Browser Front End).