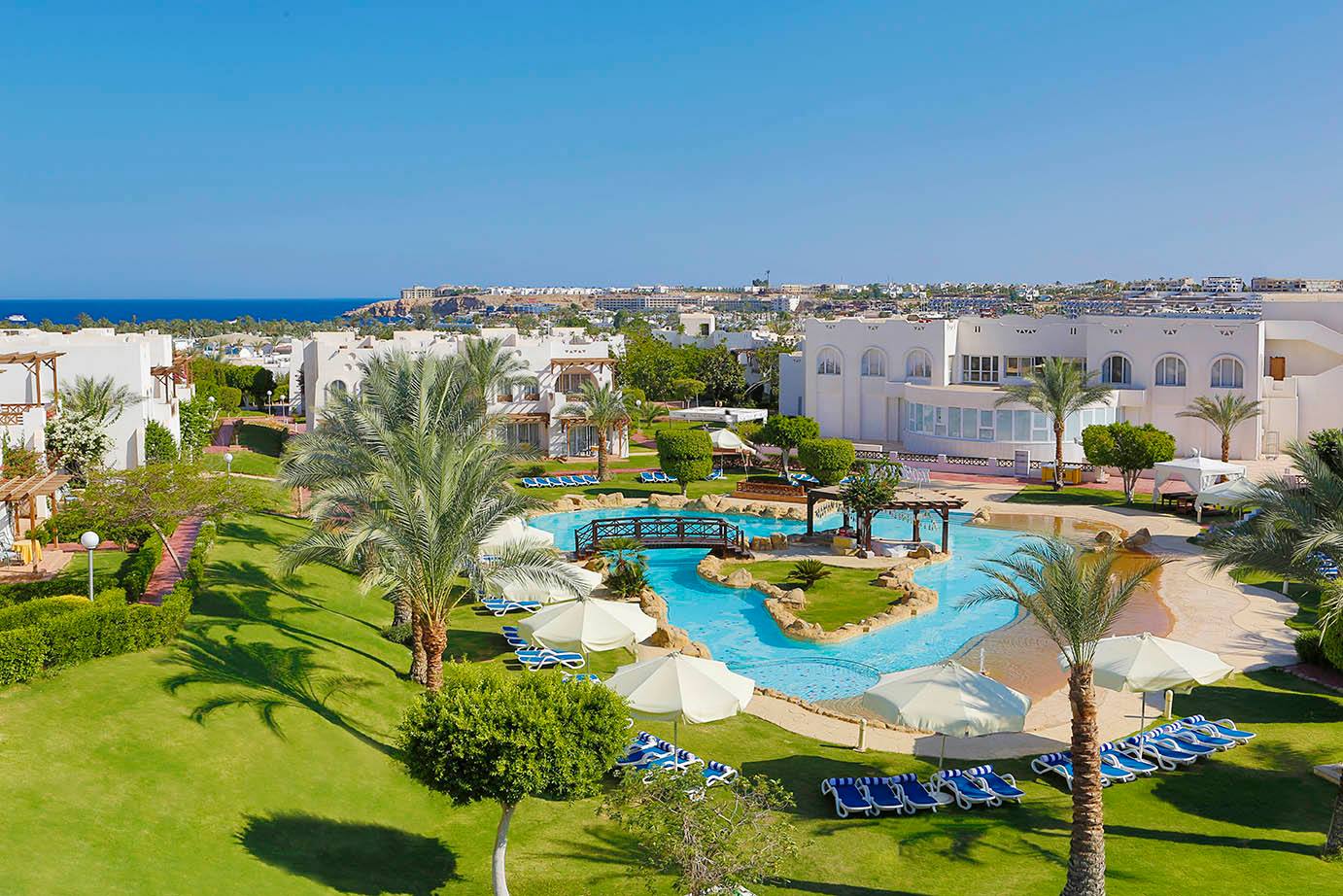 Merlin Software chosen by Hilton Sharm Dreams
Merlin Software for Vacation Ownership, the leading provider of cloud-based enterprise software for the vacation ownership industry, has been chosen by Hilton Sharm Dreams resort.
The luxury resort, which has been in operation for over ten years, is set on the southern point of the Sinai Peninsula in Egypt. Guests can enjoy a wide range of facilities including nine swimming pools, private beach health club and four restaurants.
Fully sold out five years ago, the 1,500 owners access their weeks on a floating time basis. Owners looking to exchange can convert their weeks to use with either Hilton's Hhonors programme or through RCI Weeks. Said Mike Pnematicatos, Merlin's chief architect:
"We are delighted that Hilton, which is such a highly respected brand within our industry, has chosen Merlin to manage every aspect of its Hilton Sharm Dreams operation including maintenance fee billing and reservations."
Michael Coletta, director of business management for Hilton Grand Vacations, EMEA, said: "Prior to this installation, Hilton Sharm Dreams sat outside of our own timeshare systems and was struggling to operate on a hotel based model. Merlin provided a cost efficient, reliable and professional solution that any stand-alone resort would do well to consider. Their learning based systems evolution is an innovative way of growing knowledge in the industry and the ease of use of the product assists with this."
Merlin Software provides a complete and fully integrated software solution for today's vacation ownership business from single site resorts to complex multi-site, mixed-use developments.
Developed as state of the art business application software, Merlin is the only complete enterprise timeshare software system to be cloud-based and served over the Internet on demand using the SaaS model (Software as a Service). Users access their Merlin accounts securely via a web browser anywhere with an Internet connection.
Merlin's front to back functionality includes marketing, sales, front office, property management and back office modules and website integration for members and prospects. This form of software as a service (SaaS) helps businesses become more efficient and productive and makes bringing new products and services to market faster and easier.
The technology platform for Merlin consists of a Microsoft SQL Server database back end with the front end built using Active Server Pages (Browser Front End). As Merlin is served over the Internet there is no requirement for any expensive communication links or set up fees and can be accessed from wherever there is an Internet connection.
For more information on Merlin Software for Vacation Ownership contact Mike Ashton by e-mail at mikea@quickmerlin.com, by mobile at +44 (0) 7753910788 or visit www.quickmerlin.com. You can also find further news and information by joining us at www.facebook.com/MerlinSoftware.