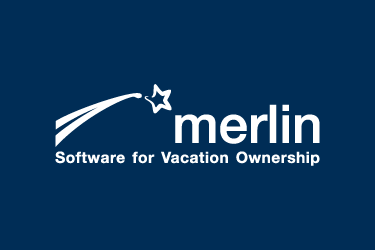 Merlin launches Merlin Software for HOA Resorts
Merlin Software for Vacation Ownership, the leading provider of enterprise software for the timeshare and fractional industry, has announced the launch of Merlin Software for HOA Resorts – a software solution specifically designed for mature (legacy) resorts managed by their owners' committee or home owners association.
Over the past 15 years the Merlin team has developed cloud-based software solutions for some of the world's major hospitality brands.
Now, with Merlin Software for HOA Resorts, mature resorts will be able to access the same cutting-edge, easy-to-use software, but in a format that has been designed to meet their specific needs.
And for qualifying mature resorts, Merlin Software for HOA Resorts is available at a very special price.
"We realised that many HOA-managed resorts were using outdated technologies which were holding them back. Merlin for HOA Resorts takes all that we know about timeshare technology and the needs of these legacy resorts and packaged it into an off-the-shelf solution that will run their entire operation," explained Mike Ashton, Merlin's director of business development.
"And we decided that for qualifying resorts, it would be very cost effective so there was one less barrier to accessing the very best cloud-based software available."
Merlin Software for HOA Resorts is ideal for mature resorts that are now under the control and management of the owners. It includes all the functionality required to run a single site development including:
Member/owner management
Annual maintenance fee collections
Member/owner reservations
Exchange inventory and inbound reservation management
Owner rental pool management and distribution
Full property management and front desk functionality
"With Merlin Software, resorts can take advantage of the benefits, savings and efficiencies that cloud computing now brings to business. And as it is great value, they now have nothing to lose," added Ashton.
Merlin Software has been developed by a team of industry professionals with a wealth of hands-on knowledge and experience in the fractional and vacation ownership industry in sales, marketing, technology and resort management.
Using the latest cloud computing technology, Merlin is the complete software package for today's timeshare resort including modules for sales, marketing, property management and front and back office. Its inherent flexibility means it can operate all types of sales activity and holiday product.
As Merlin is served over the Internet there is no requirement for any expensive communication links, on-site servers or IT personnel and it can be accessed via a web browser from anywhere with an Internet connection.
Merlin operates in real time and can be integrated with a resort's website to provide services such as member reservations, exchange banking, rental deposits, management fee payments and concierge services.
Mature, HOA-run resorts interested in finding out more about Merlin and to see if they qualify for Merlin at this great price should contact the team now for a demo.