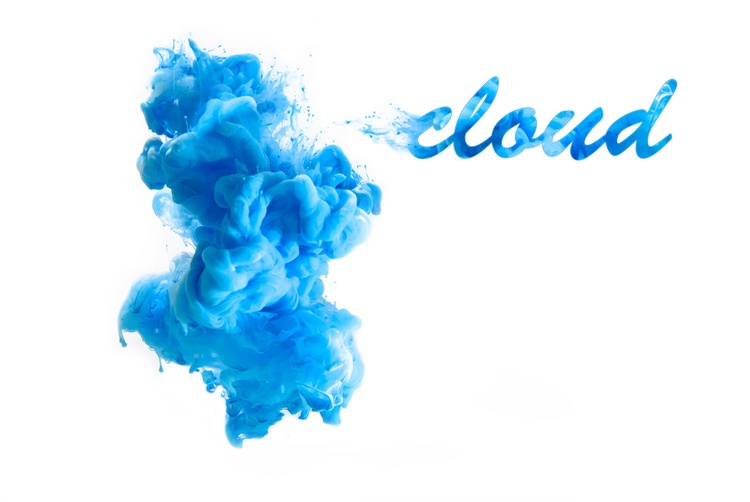 Merlin Software: Taking cloud computing to the next level
There is no doubt that Merlin Software and cloud computing is a game changer in the timeshare industry. 
Since 2005 it has been the only enterprise software system serving the global timeshare industry that is 100 per cent cloud-based. It is unsurprising that chief architect, Mike Pnematicatos, is considered a visionary in the industry. 
"When we first brought Merlin to market nearly ten years ago, the industry was stuck in a technological rut with only traditional on-site server-based software solutions available.
"It took some time to explain the benefits of cloud computing but once people understood they were already using this technology in their daily life with services such as Gmail, Facebook and Office365, the take up of Merlin Software has been phenomenal.
"Today, resorts pick Merlin because it is cutting edge, cloud-based software – they don't want old technology. With Merlin they never need to buy an upgrade ever again," explains Pnematicatos.
Merlin Software led the way in vacation ownership software when cloud computing and software-as-a-service were terms that were not widely adopted.
How things have changed. Recent surveys have found that:
• 95 per cent of people who say they have never used the cloud are already using it;
• Global spending on public cloud services will reach $100 billion by 2016;
• Seven in 10 people agree that the cloud has delivered significant efficiencies and cost savings;
• 41 per cent of businesses are using cloud for financial management and accounting;
• Reasons for buying cloud services include lower cost of ownership, enabling business continuity, replacing legacy technology, speed of deployment and savings on capital expenditure;
• By 2016 two-thirds of workloads will be processed in the cloud; and
• 'As a service' offerings are expected to see big growth in the next 12 months
So what is Merlin Software?
Merlin provides a single business application solution that meets the total needs of our client partners. No other software is required – and that is why Merlin is still revolutionising the industry.
Because this solution is web-based it provides a secure platform for a globally integrated industry, ensuring total data security and giving our clients the ability to provide online interactivity for their owners and guests – and to do business with others in the industry should they wish to.
The incredible take up of Merlin's cloud-based software as a service means that the company now has clients located across the world from the Gold Coast in Australia to Utah in the U.S. and the staff in these countries to support them.
While all of these timeshare companies operate differently and sell different products, they still log in to one single, secure piece of software to run their business.
Every department from marketing, sales, member servicing, collections, property management, front desk, reservations and accounting is covered – all using ONE single platform.
The Internet has changed the way that business operates and how timeshare owners interact with their resorts. Owners now expect services such as online payments and live reservations to be available 24/7 from their resort's website.
And Merlin delivers. Our clients and their owners enjoy all the benefits of live, real-time reservations, online member payments as well as iPad and mobile device transactions.
Online booking engine for rentals and leads – Using Merlin's interactive pages, rental guests and leads can make a live booking on a resort's website using Merlin's booking engine.
Guests can search for availability, make bookings and pay for their accommodation – with all data captured directly into Merlin's various modules. Photos and features of resort accommodation can be uploaded to Merlin so that website visitors can view the facilities, units and learn more about each resort.
Online reservation functionality for timeshare clients – Merlin covers every aspect of the ownership process from the very first contact, the visit to the resort, the sales process and onto supporting the client when they become an owner.
Merlin allows you to develop an interactive owners website where owners can make and view their reservations, print statements, view transactions and make payments on-line using an existing merchant.
Merlin's interactive pages save money, time and are highly efficient; they work from one piece of software which drives both the business and the client interface and provide fantastic client service and satisfaction.
But just as technology moves on, so does Merlin Software.
Mike Ashton, Merlin's director of business development explains: "The team is never satisfied with what we have and, as technology moves forward, so do we. The team looks at what we have and then upgrades it. The cloud is evolving and so is Merlin."
One example of this is with online bookings. Merlin Software has offered clients the ability to provide online bookings for some time but now this technology has been improved so it is faster, more responsive, visually improved and streamlined.
And it doesn't stop there.
Many of Merlin's clients have talented IT departments. In 2014, Merlin will launch web services and a web API allowing greater integration with third party systems and making it possible for clients to build custom applications using Merlin technology.
While this is not suitable for all Merlin's clients, those with large IT departments, custom applications and significant software requirements will now have great control and input in building their own front end.
"With this web API, businesses will be able to connect with us and then do what they want with the functionality. They will have access to our intellectual property, choose what they want to use and make it their own," added Mike Ashton.
Simply explained, a resort takes Merlin's Formula 1 car technology and then builds and runs their own version of a motorcar based on their particular specifications and needs.
One client is about to benefit from this cloud computing technology with the development of a mobile OPC. This new product leverages off the web API and allows OPCs to use tablets and mobile phones to capture leads through online questionnaires and websites directly into Merlin's database. No other links or software is required.
"While some of our competitors are still unable to offer simple solutions like real time, live, online reservations, Merlin Software is already moving on to its '2.0 version' with new solutions and opportunities," added Mike Pnematicatos.
The discussion is no longer about whether a resort's software should be cloud-based or not. The benefits of cloud computing are well documented and generally accepted.
Businesses are now discussing how to leverage the opportunities cloud computing offers – and Merlin is leading the way.