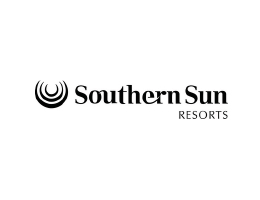 Merlin installed at six Southern Sun resorts
Merlin Software for Vacation Ownership, the leading provider of cloud-based enterprise software for the timeshare industry has announced the successful installation of its complete front-to-back system at six Southern Sun resorts in South Africa.
"This is a momentous day for Southern Sun resorts and this will open up many new doors for us in servicing our guests and adding value to our business," said Deon Viljoen, director of operations.
Southern Sun resorts, a division of Tsogo Sun, provides superb accommodation and facilities for the discerning holidaymaker at timeshare resorts across South Africa.
Its world famous destinations such as Beacon Island at Plettenberg Bay, Sabi River Sun Resort near Kruger Park and the mountain destination of the Drakensberg Sun Resort are now fully connected 'in the cloud' through Merlin Software for Vacation Ownership.
The resorts utilise all of Merlin's functionality throughout the resort and hotel operation from front desk check-in and property management to annual levy collection and accounting – all on one single platform.
"Tsogo Sun is South Africa's leading hotels, gaming and entertainment company. The installation of Merlin Software has taken over three years to complete due to the complexity of their business needs and the many custom enhancements we implemented. We look forward to working with them in 2016," added Mike Pnematicatos, Merlin's chief architect and managing director.
About Merlin Software
Merlin Software for Enterprise provides a complete and fully integrated software solution for today's vacation ownership business from single site resorts to complex multi-site, mixed-use developments.
Developed as state of the art business application software, Merlin is the only software available to the industry that is 100 per cent cloud-based and served over the Internet on demand. Users access their Merlin accounts securely via a web browser anywhere with an Internet connection.
Functionality includes the Merlin marketing, sales, front office, property management and back office modules, stand alone exchange facility and website integration. This form of software as a service (SaaS) helps businesses become more efficient and productive and makes bringing new products and services to market faster and easier.
The technology platform for Merlin consists of a Microsoft SQL Server database back end with the front end built using Active Server Pages (Browser Front End).
About Tsogo Sun
Tsogo Sun is the leading hotels, gaming and entertainment company in South Africa, providing a variety of hospitality and exciting entertainment and leisure experiences. Combining an established heritage with a professional and energised approach, the group proudly encompasses 14 casinos and over 90 hotels in South Africa, Africa, the Seychelles and Abu Dhabi.
The company's hospitality interests offer a wide distribution of hotels in Africa, providing world-class accommodation across all markets, including elegant, individually branded luxury hotels and well-known trusted market leaders in the premier through budget segments, including Southern Sun Hotels, Garden Court, SunSquare, StayEasy and SUN1 hotels.
The exciting urban and resort casino portfolio includes the most popular entertainment destinations, strategically located throughout South Africa. In the Gauteng province, Tsogo Sun owns the group's flagship property, Montecasino in Fourways. This resort features, amongst other attractions, the award-winning Teatro; Gold Reef City Casino and Theme Park in Southern Johannesburg; and Silverstar Casino to the West in Krugersdorp. Additional properties are owned and operated in the Western Cape, Eastern Cape, Free State, Mpumalanga and KwaZulu-Natal, including the jewel on Durban's Golden Mile, Suncoast Casino, Hotels and Entertainment.
Tsogo Sun Citizenship is the group's corporate citizenship strategy which encompasses three areas of focus. This includes Corporate Social Investment, whereby the group promotes the development of learners through three academies which offer holistic, full-year programmes centred around sport, art and education; Entrepreneur Development which focuses on skills-based entrepreneurial development through its Tsogo Sun Book a Guesthouse and Supplier Development programmes; and Environmental Education, committed to initiatives that reduce the impact the business has on the environment.
Tsogo Sun ("TSH") is listed on the Johannesburg Stock Exchange.  The key shareholders of Tsogo Sun are Hosken Consolidated Investments Limited ("HCI"), a JSE listed investment holding company.
Tsogo Sun Gaming supports the National Responsible Gambling Programme. Winners know when to stop.  Only persons over the age of 18 are permitted to gamble. National Problem Gambling counselling toll-free helpline: 0800 006 008.
For more information go to tsogosun.com, follow us on Twitter and Instagram @TsogoSun or like us on Facebook /TsogoSun