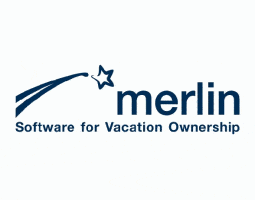 Merlin Software Enhancements October 2015
We are delighted to announce a new batch of Merlin Software enhancements has been developed and they are ready for release.
This Wednesday, October 21, we will be updating the Merlin Live Server and releasing a number of key enhancements.
For example, for those working with points, we have re-designed the member usage report so that it also reflects members who haven't used their points allocation – rather than just those with points transactions.
To view these enhancements simply click on the blue Merlin Enhancements button after you have logged into Merlin.
This page will be continually updated with new Merlin enhancements each time they have been tested and released, so it is important that you check this page on a regular basis.
All Merlin users have access to these enhancements at no additional cost – there are no upgrade fees or additional charges to enjoy the very latest version of Merlin Software for Vacation Ownership.
Merlin Software for Enterprise provides a complete and fully integrated software solution for today's vacation ownership business from single site resorts to complex multi-site, mixed-use developments.
Developed as state of the art business application software, Merlin is the only software available to the industry that is 100 per cent cloud-based and served over the Internet on demand as Software as a Service (SaaS). Users access their Merlin accounts securely via a web browser anywhere with an Internet connection.
Functionality includes the Merlin marketing, sales, front office, property management and back office modules, stand alone exchange facility and website integration. This form of software as a service (SaaS) helps businesses become more efficient and productive and makes bringing new products and services to market faster and easier.
The technology platform for Merlin consists of a Microsoft SQL Server database back end with the front end built using Active Server Pages (Browser Front End).