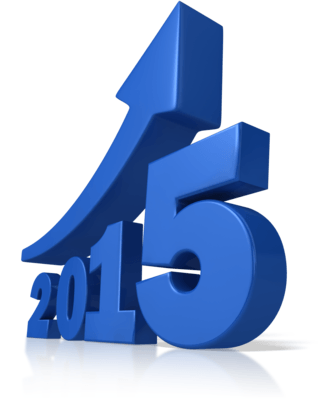 What's on the cloud computing horizon in 2015?
2014 was an extremely busy year for cloud computing, as more and more businesses migrate and cloud increasingly becomes the de facto setting for IT.
So what does 2015 have in store for cloud computing? Here are a few predictions from cloud experts:
Cost will no longer be the biggest determiner for choosing a cloud solution. John Engates, CTO at Rackspace, believes value for customers won't just be about cost in 2015. "While providers will become more agnostic, the importance of a trusted partner will grow stronger, whether you rely on that partner to manage your public or private cloud, automate your DevOps or keep tabs on your apps," he says.
"Companies will have to ask themselves if they want to swell their payrolls hiring the resources needed to manage all of their tools and technologies. This will force companies to determine what matters most to them – focusing on IT management or their business."
Greater emphasis on agile development processes. Allan Leinwand, VP and CTO cloud platform and infrastructure at ServiceNow, sees cloud platforms as an important way for business teams to convert ideas into applications. "By having a common platform to develop on, organisations can let their teams rapidly create and test their ideas – in days or weeks, instead of months," he explains. "They can fail quickly – investing and risking less money. Think of the cloud platform as enabling the 'series A' investor within the enterprise."
IaaS in transition. Nigel Beighton, VP technology at Rackspace, sees infrastructure as a service becoming subordinated as containers, SaaS, PaaS, and continuous deployment continue to rise. "IaaS has spelled its own irrelevance in the mind of the buyer by its API, and the abstractions on top of that which bring value to the user," he explains.
Enterprises will design private cloud services – with a hybrid future in mind. Sachin Sony is marketing field development manager at Equinix. He sees more successful private and public cloud implementations taking shape in 2015. "2014 was expected to be a year of explosive growth in cloud service consumption," he explains. "Major cloud providers have become more aggressive in deploying their services, and enterprise CIOs have largely moved beyond simply deploying selected applications in the cloud.
"Yet the private or public cloud debate continues to bubble under the surface. In 2015, this debate will finally be put to bed."
What do you think will be the main trends in cloud computing this year?
Source: Cloud Tech
Related articles