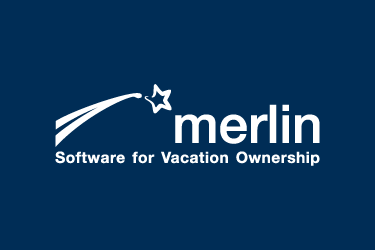 ARDA World 2015: Launching latest enhancements
At the upcoming ARDA World 2015 convention, the Merlin team will be at booth 930 launching the latest enhancements to the industry's most technologically-advanced software.
"People now understand cloud computing and are already using it in every aspect of their lives – even if they don't know it. Now it's time to show how this technology can change the way they do business too," explained Merlin's chief architect and industry legend, Mike Pnematicatos.
Merlin Software was the first, and is still the only, fully cloud-based, front–to-back enterprise software in the industry today offering everything from sales and marketing to property management, accounting and finance functionality.
With Merlin you simply don't need any other software to run your entire business operation – be it one resort or a group of 50.
But while cloud computing has become an accepted technology, what you can do with it continues to excite and motivate.  And at the ARDA World 2015 the team has some major innovations to announce including:
A re-engineered booking engine using a brand new technology platform that's suitable for points clubs and rentals bookings on your website;
Major enhancements to the back office accounting module to cater for a variety of additional features used by your accountants;
New features in the marketing module dealing with tour management and reporting; and
Brand new call centre agent desk top application including integration with your telephone auto dialler.  This caters for live availability for mini-vac and tour bookings as well as credit card integration.
"Cloud computing continues to move on and the Merlin team is using the latest, cutting-edge cloud-based technology to streamline your business processes and make interaction with your members and rental guests better than ever. Remember, this software is 100 per cent cloud – and not just legacy software that has been tweaked," added Pnematicatos.
Come and find out more about Merlin Software at booth 983. Exhibit hours are April 13, 2015, 5:30-7:00 p.m.; April 14, 8:30-10:30 a.m., 12:00-4:00 p.m.; and April 15, 9:00 a.m. – 3:00 pm.