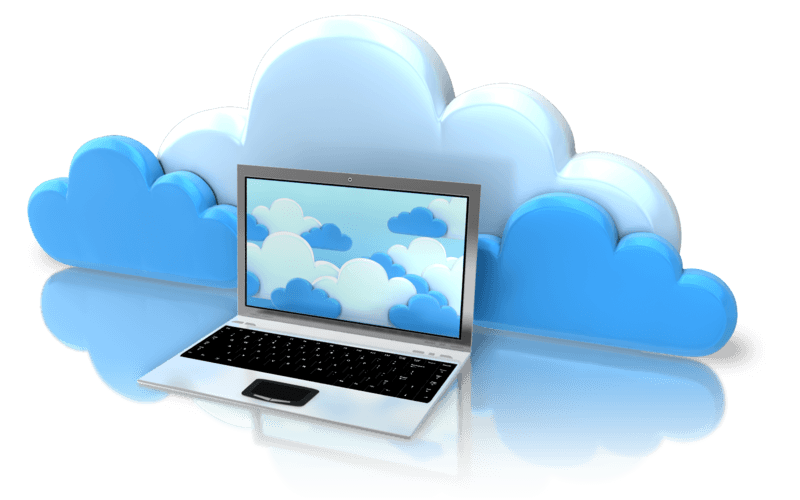 Whether a single, multi-site or mixed-use operation, most resorts will have data stored on multiple systems which don't talk directly to each other. Using Cloud technology, Merlin Software has a fully integrated software solution to streamline all aspects of resort management efficiently – meaning resorts of all sizes can get ahead in the clouds.
A single database is what every resort operation should be working from, according to Mike Pnematicatos, founder of software solutions provider, Merlin. Having been in the timeshare industry since 1983, when he became involved in resort development, the frustration and extra work created by using several disparate systems vicariously linked to each other inspired him to develop his own software in 1987, which launched in 2006. The software development was based on 17 years' experience of resort operations, from sales through to day-to-day management.
Merlin is the only complete enterprise timeshare software system to be cloud-based and served on demand over the Internet. Users can access their Merlin accounts securely, via a web browser, anywhere with an Internet connection.
The service functionality includes the Merlin marketing, sales, front-office, property management and back-office modules, stand-alone exchange facility and website integration. This form of 'software as a service' (SaaS) helps businesses become more efficient and productive.
Today, Merlin has clients on every continent and in 17 time zones, with teams on the ground in Australia, Spain, the UK, the US and South Africa,
Unique Merlin Magic
"Our USP is that we are clients, not analysts. We understand what operations managers want from the process and have been able to re-engineer it to create a more logical process," said Pnematicatos. "The Merlin team has a genuine understanding of the timeshare business and resort operation because they have done it all. I think it is fair to say we have a wider overview of all the processes and how they work together than many of our clients do."
It's not just the industry-based experience which drives the Merlin magic, as he explained: "Cloud-based technology is the way of the future. In addition to the obvious advantages of using one database to reduce replication of work and the opportunity for error, Cloud technology is not outdated as soon as it is purchased and implemented. Our clients subscribe to Merlin software as a service and rent resources – software – not in their offices, but in the Cloud or the internet. They buy only what they use and any software updates are given to them automatically as their application is updated in the Cloud. Unlike traditional back-office systems, clients do not have to pay for upgrades and any upgrade will be a seamless process. We upgrade the systems every week and our clients know nothing about it, it just happens."
The RCI Experience
Merlin has been working with RCI for some time. In December 2012 RCI announced the launch of its Deposit Simplification Interface allowing links between its system and external property management systems. The interface is designed to integrate and automate operational processes for RCI affiliates. Merlin Software For Vacation Ownership created an interface with RCI which allows members' deposits to be automatically validated and deposited into the affiliate's site on Merlin's cloud-based software. Inbound RCI reservations are also automatically created and maintained in both systems using the intelligent interface.
Because Merlin software is purchased as a service package, the new functionality will be available to Merlin customers who are also RCI affiliates without any extra system set up or fee. Those RCI affiliates are now able to access:
Real time deposit verifications with little or no manual processes
Inbound guest lists automatically entered into the Merlin system
Inbound guest reservations automatically booked
Timesaving in assigning units for inbound guests
Improved check-in process for resorts.
Pnematicatos explained: "Merlin Software is one of the first of the property management software providers to complete such an interface, which allows RCI affiliated resorts to have their live data automatically fed from the RCI system directly into Merlin. Our team worked incredibly hard on this project because we understood the huge benefits it can bring to our clients who are RCI affiliates."
The system is infinitely flexible and its architecture can accommodate weeks, points, bonus weeks – in a single package.
Back Office Benefits
There is a package for every area of operation. For example, inter-company accounting and the business of balance sheets and income statements, though not often debated at industry forums and hidden away in the back office, they are a crucial and complex part of any resort operation. Merlin has automated this process in the Cloud, effectively eliminating the possibility of leaving out any vital account entry replication or overlooking any transaction entries. Automated inter-company accounting delivers a simple and accurate end-of-year account balancing process. Accrual suspense accounting can be dealt with similarly.
Merlin Support
"At minimal cost we carry out a business process and product analysis with our clients and then set up a test process and user acceptance testing," says Pnematicatos. "This is proof of concept stage, after which a client can decide whether it works for them. When they proceed we provide one to four weeks of on-site training and a further two weeks of 'hand holding'. Even when our clients are flying solo, they have access to a sophisticated 24/7 online support system.
"We price according to the scale of the client operation and a resort with 25 units will get exactly the same software and functionality as a 1000-unit resort. The technology platform for Merlin consists of a Microsoft SQL Server database (back end) with the front-end built using Active Server Pages (browser front end)."
With a full order book for this year, many in the industry have clearly got their heads in the Cloud.
Taken from an article written by Helen Foster for Ventures Magazine