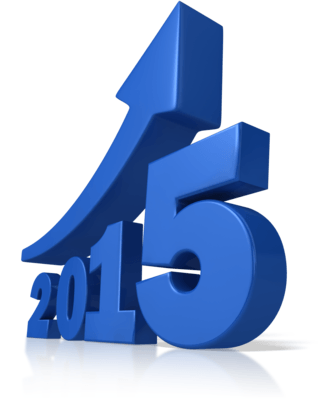 2014 was an extremely busy year for cloud computing, as more and more businesses migrate and cloud increasingly becomes the de facto setting for IT.
So what does 2015 have in store for cloud computing? Here are a few predictions from cloud experts:
Cost will no longer be the biggest determiner for choosing a cloud solution. John Engates, CTO at Rackspace, believes value for customers won't just be about cost in 2015. "While providers will become more agnostic, the importance of a trusted partner will grow stronger, whether you rely on that partner to manage your public or private cloud, automate your DevOps or keep tabs on your apps," he says.
"Companies will have to ask themselves if they want to swell their payrolls hiring the resources needed to manage all of their tools and technologies. This will force companies to determine what matters most to them – focusing on IT management or their business."
Greater emphasis on agile development processes. Allan Leinwand, VP and CTO cloud platform and infrastructure at ServiceNow, sees cloud platforms as an important way for business teams to convert ideas into applications. "By having a common platform to develop on, organisations can let their teams rapidly create and test their ideas – in days or weeks, instead of months," he explains. "They can fail quickly – investing and risking less money. Think of the cloud platform as enabling the 'series A' investor within the enterprise."